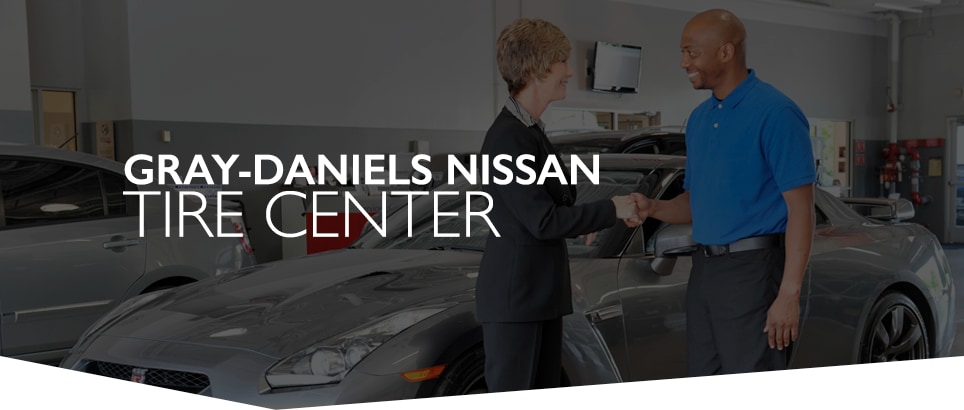 Shop new Tires in JACKSON, MS
The condition of your tires dictate the driving safety and has directly affects Tires are essential to the performance and overall mobility of your new or used car, truck, SUV or van. Here at Gray-Daniels Nissan North in Jackson, MS near Madison, Meridian, and Brandon we offer a large selection of the highest quality tire brands for our customers. We support Nissan tire promotions as well as all tire brand promotions and we value our customers and ensure that we get you the best value for your buck regarding new tires for your vehicle. 
Schedule Tire Service
No one knows how to care for your car better than the experts at your dealership. Certified Service mechanics and technicians know your vehicle inside and out. When it comes to parts, including tires, your dealership understands that the right components provide superb performance and handling for the highest quality standards. Trust them to have the right tires when you need them. Help ensure a safe, comfortable ride with a set of new tires.
We provide all of the necessary tools and knowledge to ensure that your tires are in excellent health. Visit our Tire Research Center to either begin shopping for your new tires, read knowledgeable information regarding our tire services, schedule your next service appointment, or view current tire brand promotion deals. We look forward to serving you at Gray-Daniels Nissan North.