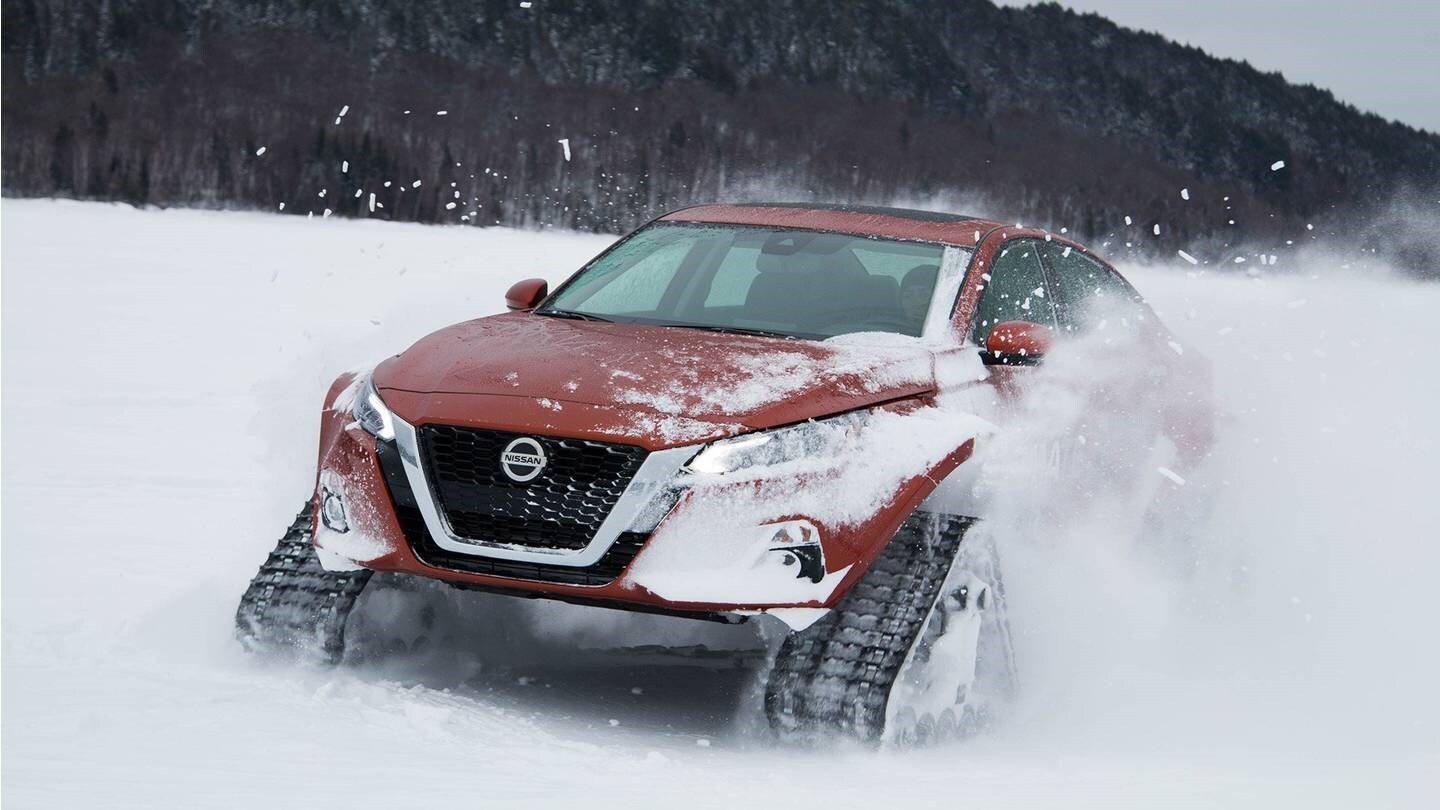 In an effort to highlight the capability of Nissan's all-wheel drive system, Nissan first tested the 2016 SUV lineup against the harsh winters of Chicago at the 2016 Chicago Auto Show. There Nissan unveiled not one but three vehicles outfitted with snow tracks. A custom-built Nissan Pathfinder, Nissan Murano, and a Nissan Rogue were built with full snow track systems capable of treading through any amount of snow. These three were dubbed the "Winter Warriors", and were purposely built to display what the full potential of the all-wheel drive system was capable of. Outfitted with special snow tracks, Genuine Nissan Accessories, and a custom paint job, these three SUVs arguably stole the show in 2016.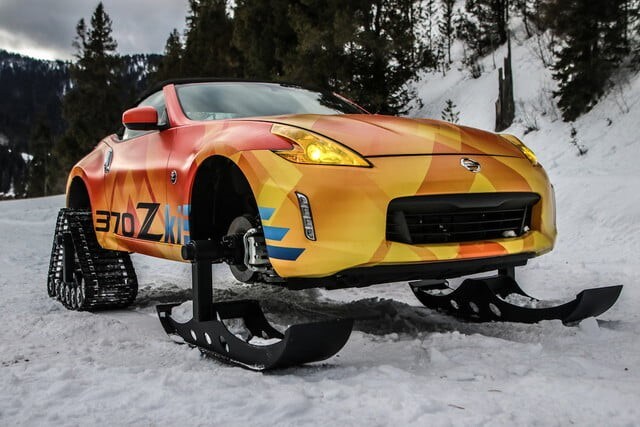 Fast forward two years later and Nissan decided to take it a step further with the Nissan 370Z. Starting life as a stock 370Z roadster, the convertible sports car was converted to a snow threading master with the help of rear snow tracks and steerable front skis. In order to make room for the larger grip Nissan had to add a three-inch lift kit to make space. The process is easier said than done, considering the 370Z was never meant to have a wheelbase that large. The suspension and rear wheel arches were also modified to fit the snow tracks, and once everything was assembled the 370Z was then named the 370Zki. The 370Zki yet again took the spotlight in the 2018 Chicago Auto Show.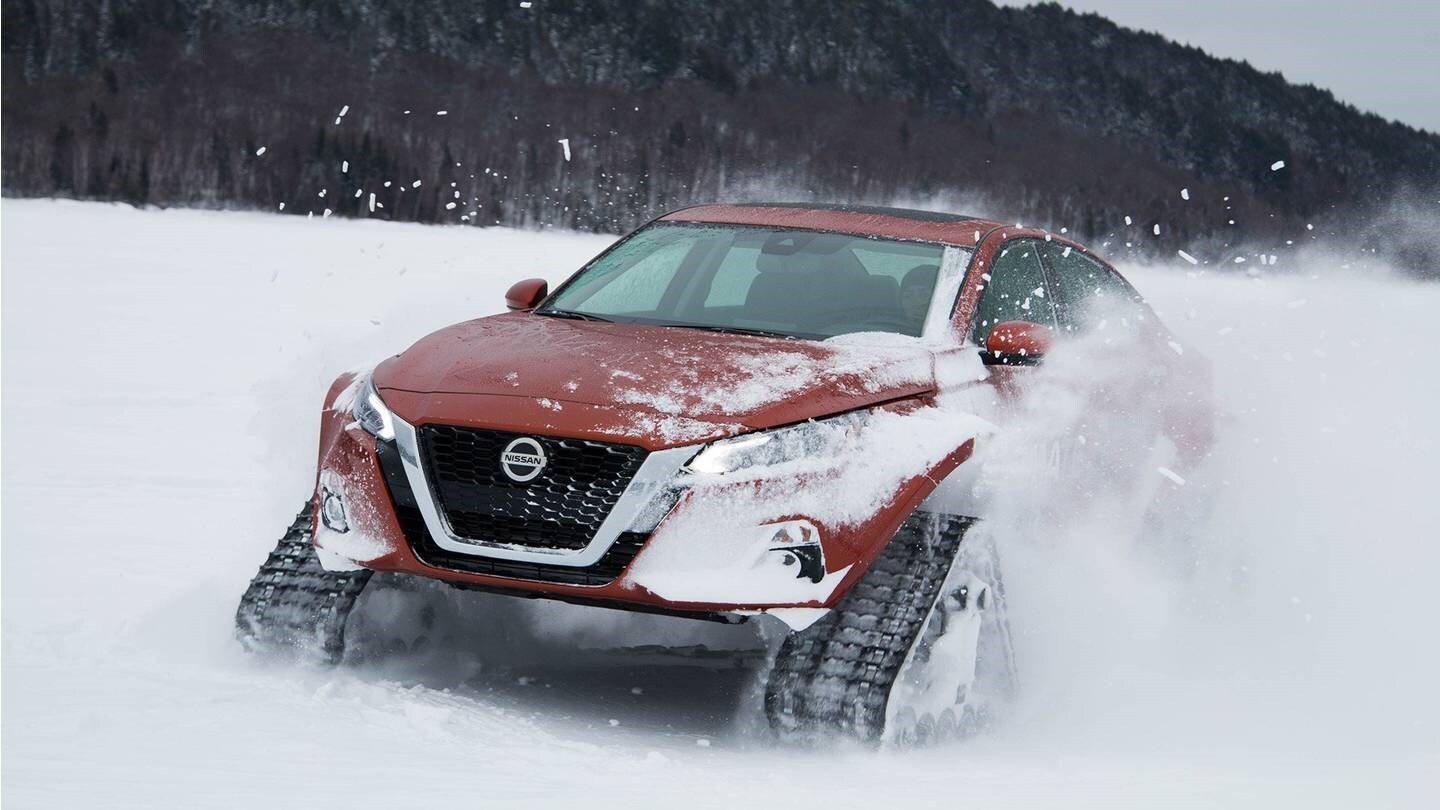 Hardly coming down from the cabin fever of the year before, Nissan then gives in to outfitting another one of its vehicles with snow tracks again. This time the lucky Nissan model is none other than the all-wheel drive Altima. Nissan Canada is behind the concept, and the idea is to promote the all new all-wheel drive capabilities of the latest Nissan Altima model. In a market where sedans are dying off and even less offer all-wheel drive capabilities, the 2019 Nissan Altima is set to make a statement. This snow capable Nissan Altima is set to tour Canada in both the Montreal International Auto Show and the Canadian International Auto Show later on this year.