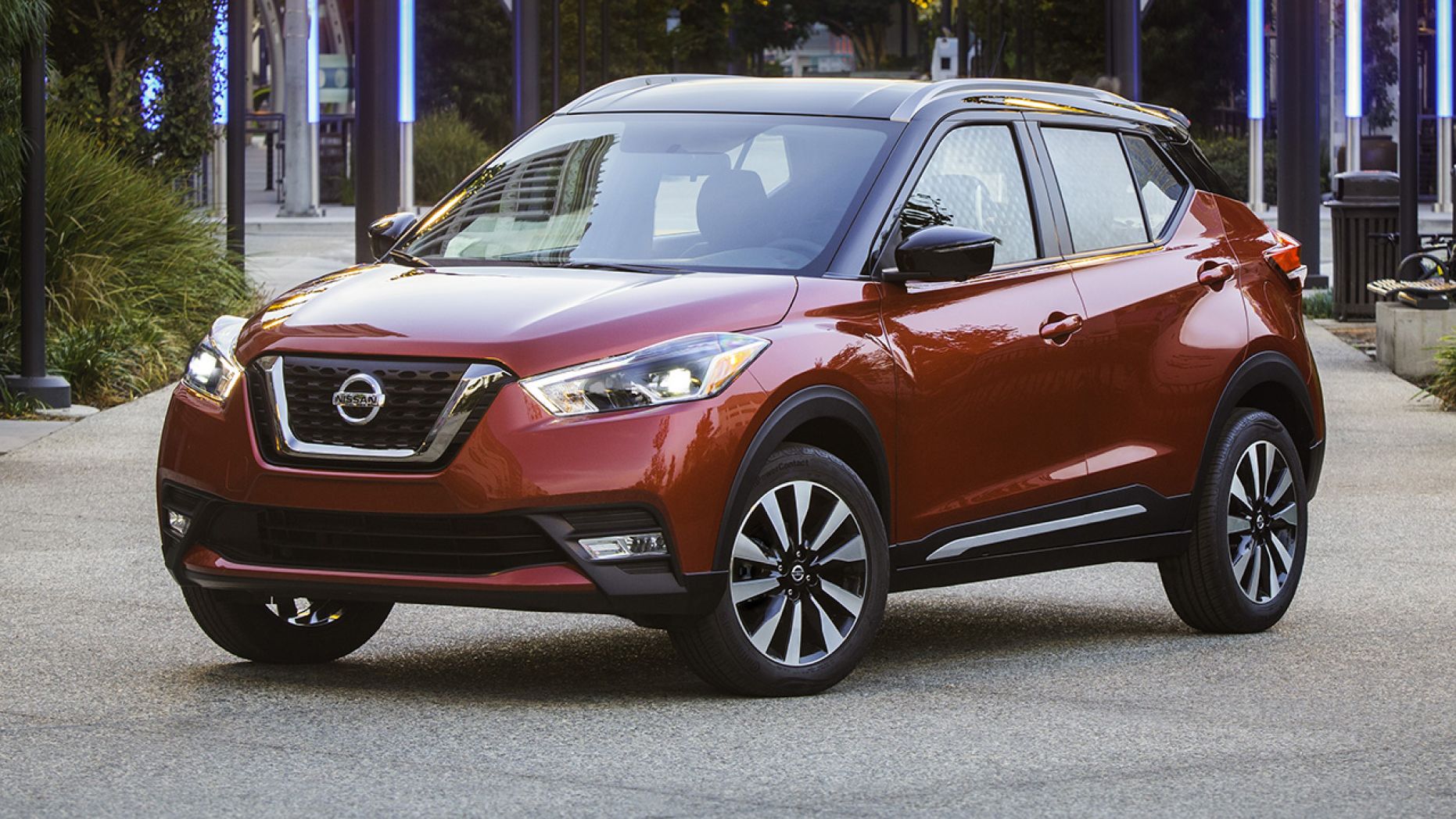 Whether you loved it or hated it, one thing was clear. The Nissan Juke was ahead of its time. Like so many innovators in its field, the Nissan Juke was to subcompact SUVs as the MPMan was to MP3 players. It was everything consumers didn't know they wanted, and subsequently, did not buy into. Fast forward to 2018, where the more sensible Nissan Kicks is introduced, and lo and behold consumers are in a frenzy. Where the Juke failed to lead, the Nissan Kicks thrives, as the segment receives the practicality of the Nissan Kicks with open arms.
First and foremost is possibly the largest difference between the Juke and the Kicks, which is the price. The 2018 Nissan Kicks starts off at a base MSRP of $17,990 which is arguably one of the most affordable new cars on the market, not to mention the most affordable subcompact SUV. Contrary to what the price figures suggest, the Nissan Kicks over delivers in several categories. Most noticeably, the interior space is quite large for a subcompact SUV. Drivers can enjoy a healthy 25.3 cubic feet rear compartment, and 4 adults can sit comfortably. Interior trim still maintains an air of elegance, with a brushed metal trim and diamond –patterned upholstery, with a dash decked in faux leather. A 7' infotainment system comes standard as well, with options for Apple Carplay, blind-spot warning, push-button start and more at a mere $1,700 package deal.
Nissan powers the Nissan Kicks with a 1.6L I4 that delivers 125hp. The power output won't be turning heads anytime soon, but Nissan does so in order to remain atop the segment in leading mpg, averaging 31mpg city and 36mph highway.
With all options loaded, the 2018 Nissan Kicks is still several $1000 less than any other subcompact SUV in its class, and Nissan aims to keep the Kicks at the top of the food chain for years to come.